Affiliate links are used in this article and will generate a small commission for us when you purchase through them.
WordPress websites are the most popular choice among website designers and owners nowadays and in order to get started on your WordPress web journey, you will need a domain and a WordPress host. It is important to get them from a reputable company as it is most likely that you will depend on them for as long as your website lives. I have clients coming to me needing to start from scratch because their hosting company closed down and everything they built have gone to waste and you do not want that to happen. Below are the best WordPress hosting companies where you can purchase your domain and host from in Singapore.
Siteground (www.siteground.com)
Siteground is one of the most popular choice around the world, hosting approximately 2 million domains. At only $3.95 monthly for a startup plan, it is easily one of the cheapest web hosting for a reputable company. Other than their price point, I also love how they have 24/7 support for their customers with almost no waiting time. From my personal experience, the customer support were willing to solve the issue for me unlike other companies where they just provide you information on how to solve it. That's a super time saver for me and I really do appreciate it! Trust me, good customer support is really important when you are stuck with an annoying technical issue.
Siteground also make WordPress installation and name servers location very convenient for their users. There was no need (or very little need) to access the cPanel to install WordPress on the website. This saves a lot of time and also minimizes the confusion when we access cPanel. Speaking about convenience, Siteground preinstalls free SSL certificates for all hosting plans. This is what makes it different from other companies like Namecheap where you will need to purchase your SSL certificates separately.
2. Exabytes (www.exabytes.com)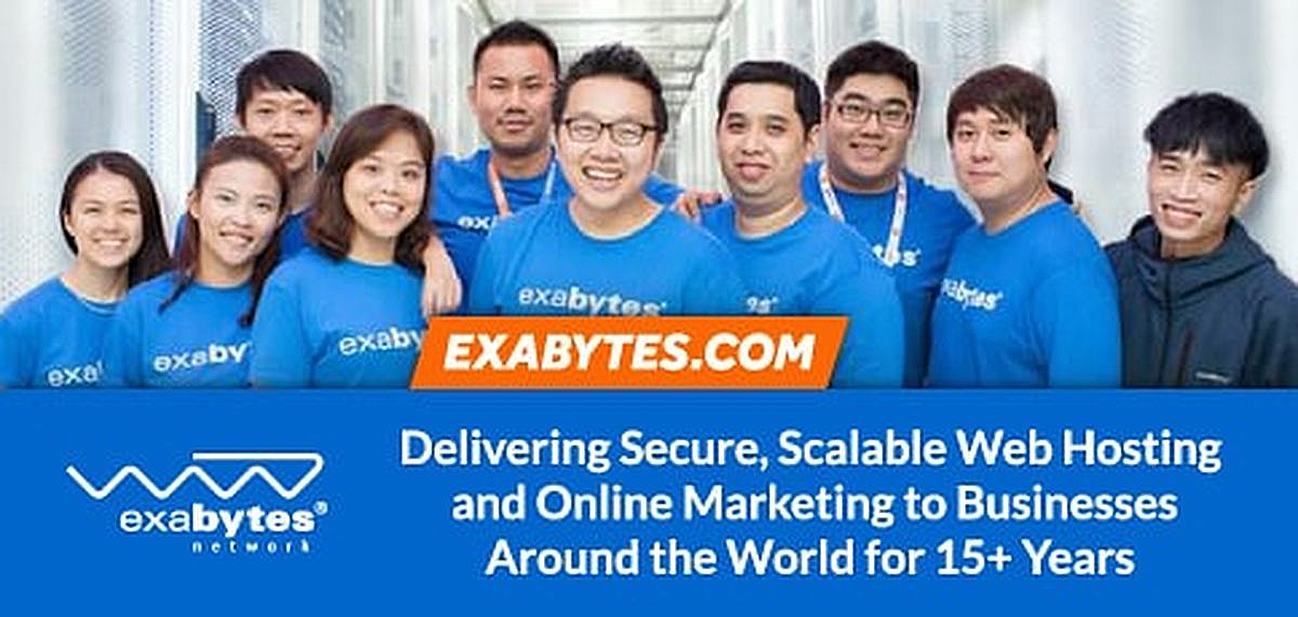 Exabytes is a web hosting company that targets mostly Singaporean audience. This can be seen from their promotions – really affordable .sg domains and mainly Singaporean clients' reviews. Exabytes boasts about their lightning speed WordPress hosting that is 200% faster than others and also their $1 .sg domains. They also have lots of promotions for every month – for example, free .com domains for the month of August.
Similar to Siteground, they do have free SSL certificates (not preinstalled though) and 24/7 customer support. However, they don't give immediate replies like Siteground even though you can still send your message and leave your email. You will have to wait for them to get back to you which is the down side. Other than that, their domains and hosting promotions are very affordable, especially if you want a .sg website!
3. A2 Hosting (www.a2hosting.com)

A2 Hosting has been one of the closest competitor with Siteground and both of them are mainly used worldwide. Slightly cheaper price ($2.96 monthly) than Siteground, A2 Hosting promises the same features – free SSL certificates and also 24/7 customer support.
I'm not a big fan of their website design as it can be quite wordy and also a little confusing at times. However this does not affect their quality and the amazing service they provide. Once you have navigated through their pages, you do realize that those wordy information are really helpful!
4. Dreamhost (www.dreamhost.com)
Can I just mention how much I love their web design? It's slick and modern with amazing user interface. Dreamhost has many different plans for clients (too much which can be confusing at times), from super affordable to luxurious. What I love about them is even with their $2.59 monthly plan, you can still choose to pay per month instead of paying the full year in one shot.
Another plus point for Dreamhost is that they provide you with a free domain if you purchase the yearly plan. This is usually not provided by other companies and you will usually need to pay around $15 per year for your domains.
Conclusion
The recommended companies have been used personally by my clients and I for domains and WordPress hosting. Every company has different strengths they boast about and it is best to select one that fits your needs the most. The prices stated in most companies (except for Exabytes) above are in USD thus it will cost a little higher for Singaporeans, but nonetheless still affordable. Having a website for your business or personal life has become an essential in today's technology and I hope that this article has helped you to gain some knowledge on different WordPress hosting companies. If you need any help regarding WordPress or web hosts, feel free to leave a comment and I will try my best to answer them.